Slimcen Protein Powder (for Weight Loss)
Nourishment is the investigation of supplements in food, how the body utilizes them, and the connection between diet, wellbeing, and illness.
Keeping a sound weight is significant for wellbeing. As well as bringing down the gamble of coronary illness, stroke, diabetes, and hypertension, it can likewise bring down the gamble of a wide range of malignant growths.

Move more, eat less. Switching off the TV and avoiding the sweet beverages are two methods for getting everything rolling.
Your weight, your midsection size, and how much weight acquired since your mid-20s can have genuine wellbeing suggestions. These elements can emphatically impact your possibilities fostering the accompanying sicknesses and conditions:
• Cardiovascular infection, coronary failure, stroke
• Diabetes
• Disease
• Joint pain
• Gallstones
• Asthma
• Waterfalls
• Barrenness
• Wheezing
• Rest apnea
Get Your FREE Meal Plan
Nutrition is about eating a healthy and balanced diet. Food and drink provide the energy and nutrients you need to be healthy
What I Offer For Good Health?
Fitness
The ability to perform aspects of sports, occupations and daily activities.
Lose Weight
Consume Slimcen Protein Powder for weight loss
Drinking Water
Drinking too much water can disrupt your body's electrolyte balance and lead to hyponatremia
Sports Nutrition
Fresh air, carbohydrates, proteins and fats.
Balance Body Mind
Meditation
SLIMCEN PROTEIN POWDER (FOR WEIGHT LOSS)
Slimcen powder is a balanced low calorie meal replacement powder which significantly helps in weight loss. It is enriched with Whey protein, Oats Fibers, CLA & Garcinia Cambogia Extract. Enriched with Micronutrients. Antioxidants and Vitamins.
No Added Sugar
Slimcen powder contains low calorie, high protein content, and high oat fibers with low fat content. Slimcen powder is rich in Vitamins and minerals along with Garcinia Cambogia and green tea extract. Garcinia cambogia boosts Basal metabolic and green tea extract reduces the fats by significant Fat Oxidation.
Health & Nutrition Articles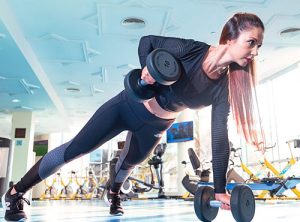 Make exercise part of regular routine
Solution of all physical & mental problems
Good food Good Health
Eat Healthy Live Healthy
Health means the Physical fitness
Staying fit has a lot of advantages.